MRLauncher Download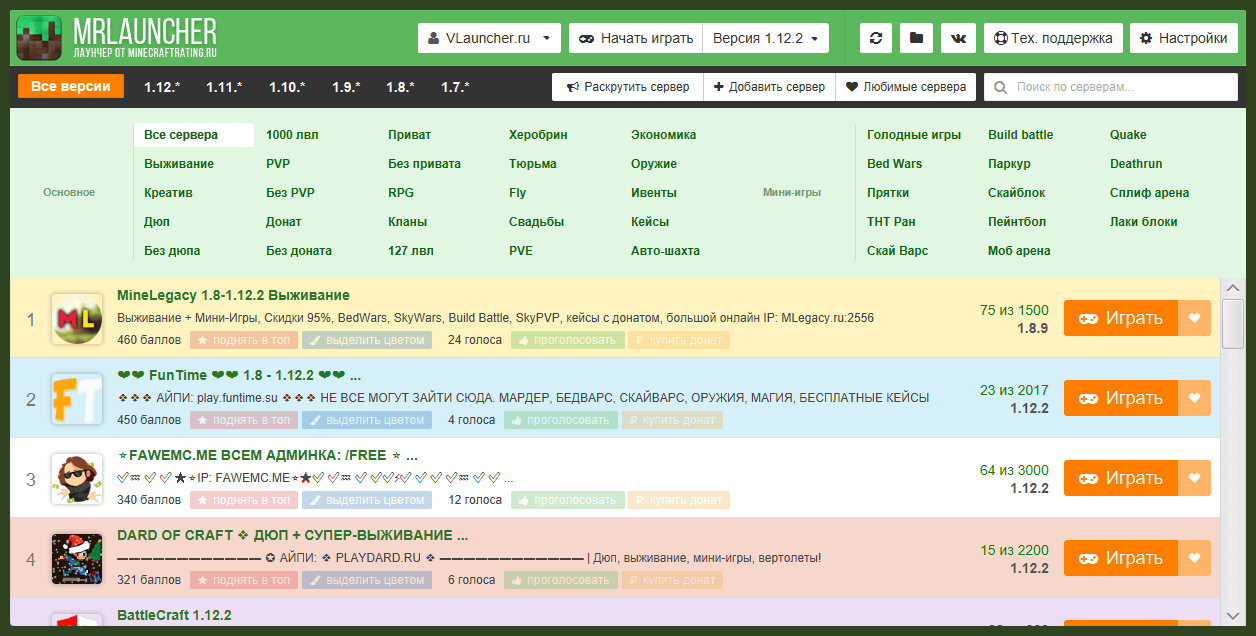 On the site, you can download MRLauncher to play Minecraft comfortably right now. This is not an exaggeration – the program launches immediately and does not require installation. Play on servers for the sandbox versions 1.6 and higher. The MinecraftRating team has developed its own launcher that allows you to quickly gather players on the server and use all monitoring services.
The recent version of MRLauncher: 1.5
With the help of the software, each player can immerse themselves in the world of their favorite game Minecraft. It is perfect for promoting your own server – collect votes, highlight ads and all this will be displayed in the program window. Among other advantages, the following are remarkable:
the possibility to download and install any version of the mining sandbox using the launcher, as well as such major tools as Forge and Optifine.
launching the game without installation – don't waste precious time: just download the program and run it.
you can even launch the mining sandbox directly from the site by clicking the link next to the server you like to play on (provided you have downloaded the software).
the popularity of the application is constantly growing: at the moment, 15 thousand users have already decided to download MRlauncher.
The convenience of the program's appearance is worth special mention. User-friendly interface and all the features at hand – what else do you need to play Minecraft comfortably? In the recent version, the program has become faster to work on weak PCs and has got a skin system for your personalization.
Choose the best mining sandbox servers from more than 30,000 projects and promote your multiplayer worlds with a convenient program. There are many different sections that facilitate search. Join the server in one click from a website or the launcher – it has been never so easy to dive into adventures with friends.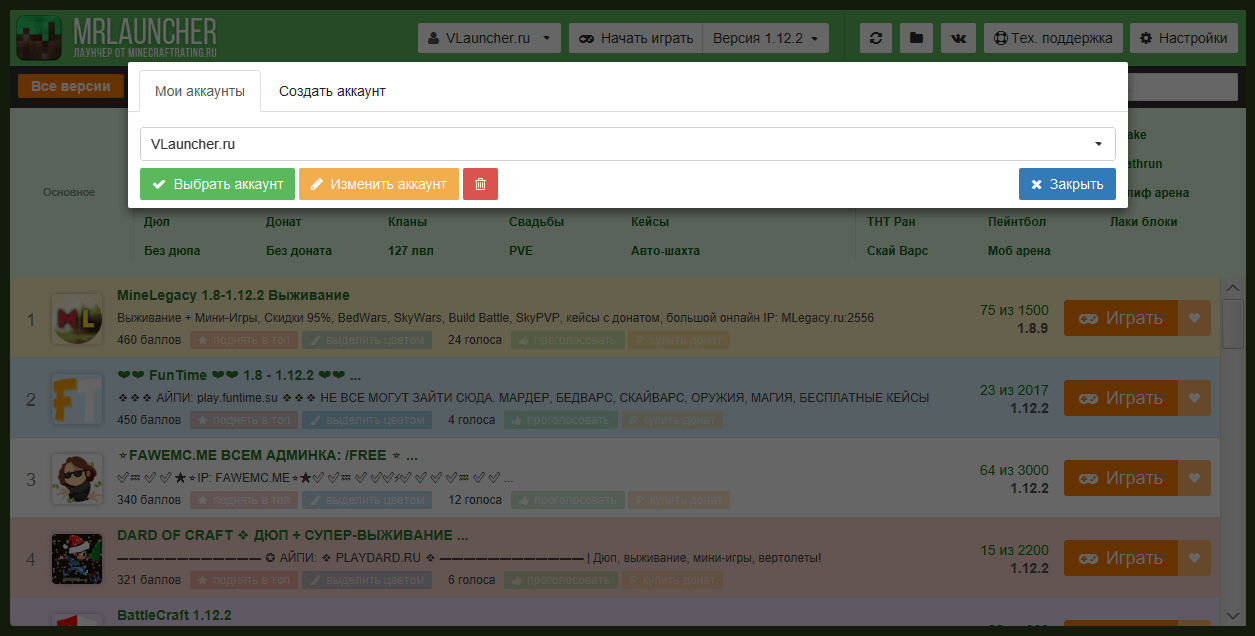 The launcher is one of the best choices for server owners and provides many features for players. A unique project from the most visited monitoring service is worth attention because it does not even require installation. Remain aware of the best visited Minecraft servers and never get bored in multiplayer – there are always new worlds and exciting mini-games that will keep you in the amazing dimension of the mining sandbox for a long time.
Join the original project so that the entire Russian Internet will know about your server. Play and find new friends in unusual worlds. Choose a launcher that is designed for a convenient multiplayer game.
The program is translated into: Only Russian. (recommend using TLauncher)
1.5 (Last):
Old version:1.4:
(Windows)
(Linux/OS X)
Last update of the article: 5-06-2020, 02:25
0
59 217